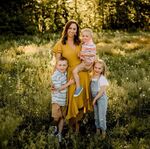 Haley - Matron of Honor
Our moms made us cousins and we have been best friends from the start. This woman right here has super powers and is a wonderful mama to three. Don't ask me how she manages to juggle three kids, three dogs, a few farm animals, and a business. I can tell you one little secret though…wine!! Haley will always be like a sister to me and I could not celebrate my special day without her by my side. She may refer to me as her cousin, but I am much more than that. 'Aunt Meaghan,' will always be there for Haley and her family and I know she is always there for me.
Kelli - Maid of Honor
Kelli made me a big sister! It was only me until this little September baby came along shortly after my second birthday. Although we are complete opposites, we do share a love for Rock & Roll, BOP Magazine, Schitts Creek and Queen Elizabeth II. I could not say 'I Do' without my sister by my side and dance the night away as we celebrate. So, at the end of the night, I know I can always count on Kelli to have a good time on the dance floor and make the night complete with our epic sing-off to 'Bohemian Rhapsody.'
Amelia - Maid of Honor
Amelia, our little sister and one of my best friends. Even though people may confuse us for one another, she has a laugh that everyone can recognize. She has a strong passion for bubble baths and can host an entertaining holiday party (just be careful of her stairs!). Not many get to plan a wedding alongside their sister, and it may be a crazy line up of bridal showers and bachelorette parties, but the memories we are making will be cherished forever. We are there for one another, through ups and downs, and can't wait to stand by each other's sides while the other says 'I Do!'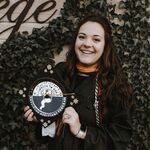 Makenzie - Bridesmaid
A shared weakness of online boutique shopping, The Bachelor, Chrysler's (LOL) and laugh-out-loud Podcasts, there is never a dull moment when I am around Makenzie. And best of all, when I purge, I know Makenzie is just waiting to see what goodies she can claim her own! The oldest daughter of Scott and dedicated physician assistant student, I am happy AND proud to call her my family. Since her age surpassed the Flower Girl range, bridesmaid will have to suffice :) – and we can't wait to have her stand with us on our special day!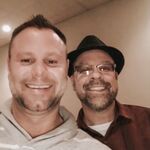 Terry - Best Man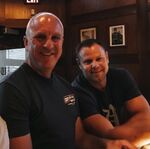 Bill - Groomsman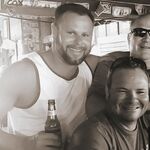 Brian - Groomsman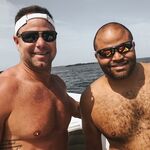 Jeremy - Groomsman